Rewards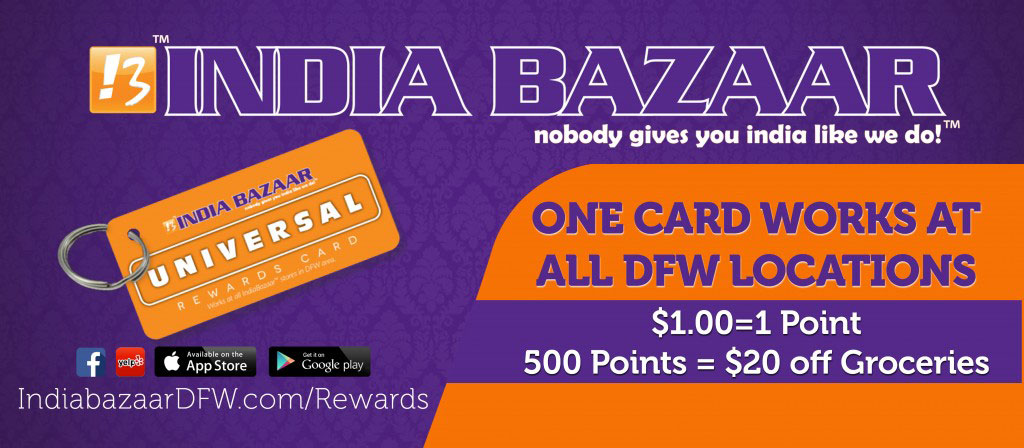 Get paid for shopping at all India Bazaar stores. This is our way of giving back to the community at large. Earn one point for every $1.00 spent. Collect 500 points to redeem $20.00 worth of grocery shopping for free!
Our Reward card is for In Store shoppers Only at this time.
NOTE: With Universal Reward Card Program one card works at all India Bazaar Locations.
More than 50,000 active users since 2009. Make Your Grocery Shopping more Rewarding. Earn in-store points to buy and get discounts every 500 points. Accumulate your points to redeem later*